Andrei Russo Percussion Loops
Soon you will find my exclusive percussion loops at Loopmasters!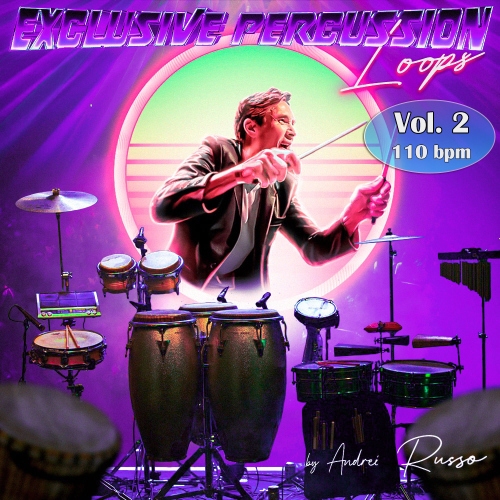 Tired of looking for a suitable percussion loop?
Andrei Russo percussion GROOVERSUM packs series is a fresh, new collection of House, Lounge and RnB percussion loops.
Percussion packs series features over (300 + each pack) live recorded loops, fills and one-shot hits performed exclusively by Andrei Russo, one of the leading percussionists of the Dutch dance scene.
Here's what you get with 'Percussion Loops':
Each package features over (300+) extended hits and loops including congas, bongos, snare drum, shakers, tambourine, agogo bells, timbales, bells, chimes, cabasa, cymbals (ride, crash, hi-hat).
All loops are recorded in a professional studio and engineered with full attention to detail and precision, perfectly cut for seamless looping.
All loops have been left dry (without effects) to give you maximum sonic versatility.
Format: aiff  (24-bits / 44.1 kHz).
Tempo loops range from 70 to 135 bpm. But we can make it in any tempo you want and put together a package with different tempos!
Besides that Andrei Russo also can make a pack of mixed instruments, tempos ready to use in your production.
All sounds of the instruments in our download packs are fully licensed for royalty free usage when you purchase this product. This means you can use this percussion loops, fills and one-shot hits in your own songs and then sell your songs without having to worry about additional costs. All you pay is the price shown by each pack.

BONUS:

It also include extra pack for FREE filtered 128 bpm loops to give them unique sound

(check FILTERED DEMO)

EXTRA BONUS: If you buy a package, you will receive 3 custom-made loops on your request for FREE. Loops will be made just for you, how cool is that !!
So, welcome to GROOVERSUM world of percussion grooves and click below for more information, demo loops, tracks and get inspired !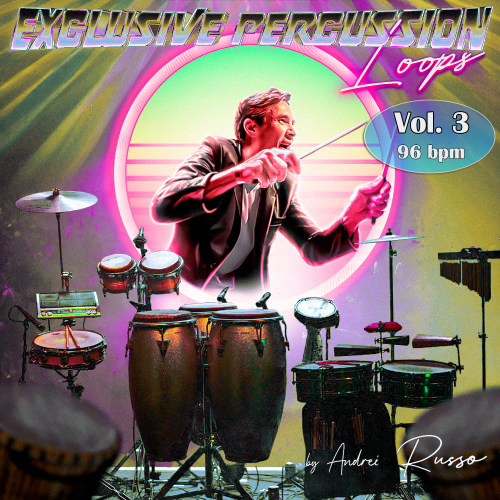 Andrei Russo holds the crown of percussionist in the Dutch dance scene. The impressive variety of instruments he uses for performances, makes him very versatile in collaboration with DJ's of many musical styles.
In addition to Andrei's successful studio production collaboration with DJ's/ producers and participation at all the top Dutch festivals and events including Dance Valley, Lowlands, Innercity, Oohchic, Racism Beat It, Latin Village, Mysteryland. He is resident percussionist of Hed Kandi in The Netherlands. He has also expanded into international territory in Europa, Russia, Brazil, Curacao, Surinam, Cabo Verde, South Africa, North America, Middle East and played as supporting act for (inter)national DJ's, joined a Celebrity Summit and Royal Caribbean Cruises through Caribbean sea for unique and spectacular Spectra's Cabaret show.